( Merredin~Carrabin~Moorine Rock~Southern Cross )
October 2th, I'm going to walk for Moorine Rock.
I'm little bit tired but I can approached at 4 pm.
Moorine Rock general shop owner Gary is so kind.
He gives me donation and drink.
Always I'm touching about Australian kind.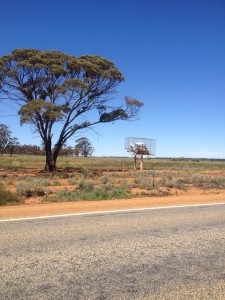 What is this!!?
Today( 3th ) I'm approaching at Southern Cross.
Weather is so hot, not easy to walk.
This town has one great accommodation.
That is Railway Tavern.
Pub, live house and accommodation.
This owner Robert & Jo is so good person.
They helps many things for me.
So I can took great rest and recover.
Feel so relieved and happy.
I'm so much thanx full about them.
And they gives me donation.
I'll certainly to send them donation for Tohoku region.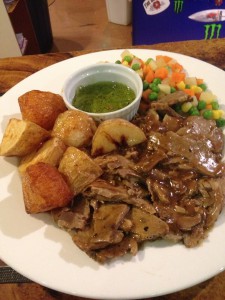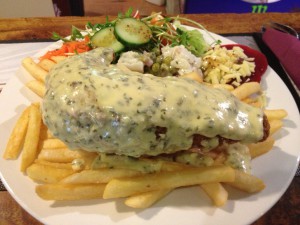 That' was soooooo delicious!!
I hope to see you them.
And 'll changing my foods, more healthy one.
Like this.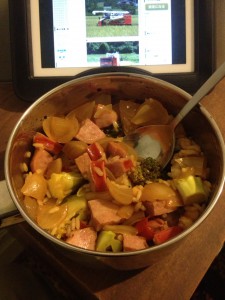 This one is "steam rice".
Rice, soy sauce, broccoli, sausage, little onion, and pork pits.
Healthy and yammy so I'll making same one everyday.
I'll try to make strong body.
【Special thanx】
〜Moorine Rock?Kimiko Uda, Marjolie Jergensen, Pierre Goode,
[ General store & Post Office ] / Gary Webb
〜Southern Cross?[ Railway Tavern ] / Robert & Jo Notely
When you see me on the road, please call out to me:-)
I hope to see you in near the future.
If you want support for Tohoku, please check my donation page.
Thanx for reading.
Have a good day!!