Hi everyone!!
I'm going to the next stop Caiguna.
But this 3 days is not easy way.
Because I had a extremely wind attack and too much cold weather.
1th,
I'm into the [ 90 MILES STRAIGHT ROAD ].
This way is a only straight road.
( Here has a world record of only straight road. )
That's why never carving ever before Caiguna.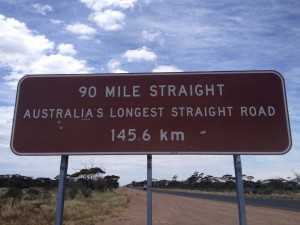 Wooo, many problems ( Wind, cold weather, and only straight road ) made me feel sick.
Yes, I had bad damage.
This condition is so hard to walk.
Espacialy wind attack, I think that like a typhoon.
But this day I can walk 64km.
2th,
Another problem happened about a rain.
That makes me wet and more cold.
So I'm wearing a water proof jacket.
I don't want to think about if I don't have a jacket.
That's is a more problems but I have.
Moreover, wind attack is much stronger than before.
I'm only walking 58km this day.
But so many people helps me!!
One family ( Harry & Fiona )going to Perth, gives me hot chai and food.
I feel going beter!!
Many people gives me not only donation, water, food, fruits and energy drink.
I feel recovered when I had this situation.
Many people's kind makes me courage.
I'm so happy every time about them help.
Thank you so much.
3th,
This day's morning rain has stop and sometimes sunshine coming.
So weather is going to little bit warmer.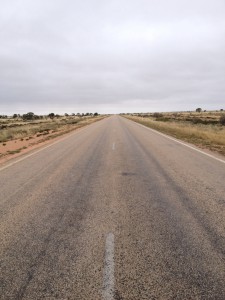 Today also many people helps me.
One couple, they went to Tohoku region before ( there was hit in Tsunami and Earthquake ) and speak japanese well.
And they gives me japanese noodles "Udon" and soy soup "Omisoshiru".
Before I ate that's food in Briabane, so I feel really happy.
Moreover, one couple take my animation for about send TV ( because I need more publicity ), one family gives my dinner etc…
I had so many kindness.
Thanks for everyone!!
This afternoon weather is going better.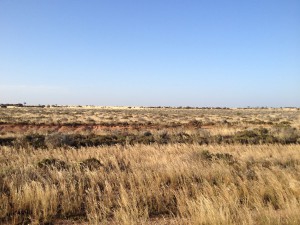 I'm walking for east to east…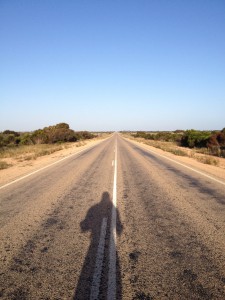 Before sunset, I can approached at Caiguna Roadhouse.
That's owner also kind, so I can take good rest for 2 days.
After Caiguna road is carved!!!!!!!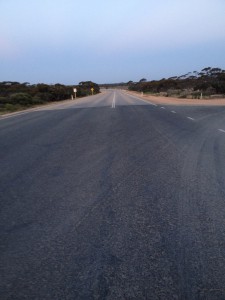 【 Special thanx 】
〜Caiguna?Keiko Tsuzuki & Brian, Harry & Fiona, Melanie, Thomas & Yvonne, Peter, Terry Wilkinson, Reg & Shirley Mcdonald, Eros, Caroline & Neil, Alan Massing & Chris Goodman, Majors Allan & Francina Flemming
Yesterday, I'm taking over 1.000km!!
Already finished my quarter.
Feel so happy!!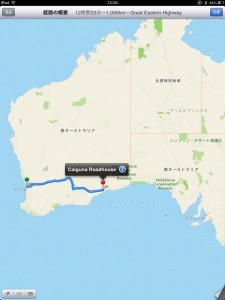 I'm keep going my walk and raising donation.
Please keep in touch and help Tohoku victims.
Thanks for everyone's help.
When you see me on the road, please call out to me
I hope to see you in near the future.
If you want support for Tohoku, please check my donation page.
Thanx for reading.
Have a good day!!