( Northam~Meckering~Cunderdin~Tamin~Kellerberrin~Hines Hill~Merredin )
Hi, good evening!!
I can't writing long time.
So sorry.
I startetd my walk at 25th, and approahed Kellerberrin.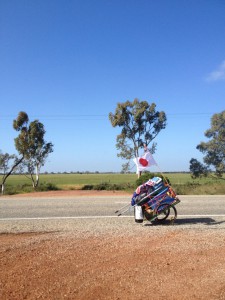 This way( Cunderdin to Kellerberrin ) is almost 50km.
So I felt very tired.
But this town's caravan park owner Sean is the very kind man, and his help for makes me ricover.
I'm so thanksfull about him.
If you planning to go to the Kellerberrin, and want to accommodation, I recommend of Sean's caravan park.
See this web page : http://www.judisplacehomestay.com/
Thanx Sean.
I never forget these days.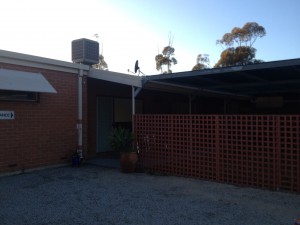 I'm going to next town Merredin at 27th.
Also this way( Kellerberrin to Merredin ) is so long, then I took a walk 60km per day.
When I walking, I feel so bad, tired, and painful stetp.
Because I had a dehydration.
So this day I spent 12h to approached at Merredin.
( I never don't want to walk 60km per day. )
This town's caravan park owner is also kind so he wants to half price charge for me.
That is so thanx for me.
And one Taiwan couple (They staying here) Erick & Miffy is making noodle and gives me some food.
Maybe I was looked so bad, so they helped for me.
Thanx Erick & Miffy!!
If you see this page, please give me your friends request of facebook and some photo.
Enjoy your journey 🙂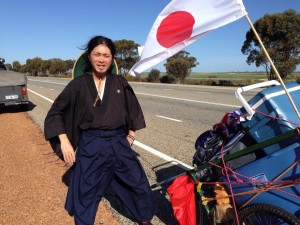 Tomorrow, I'm taking a rest.
That's is better.
【Special thanx】
〜Tamin?Scott Sparkes, Barbara
〜Kellerberrin?Wiyne,「Kellerberrin caravan park」Sean
〜Merredin?Justin Hill, Ricky, Herman, Erick & Miffy, David Macpherson, Dave Herve
When you see me on the road, please call out to me:-)
I hope to see you in near the future.
If you want support for Tohoku, please check my donation page.
Thanx for reading.
Have a good day!!