( Genoa~Kiah~South Pambula~Bega~Cobargo~Narooma~Moruya~Batemans Bay~Burrill Lake~Conjola )
24th
Heading to Batemans Bay, 27km far from here.
I was really enjoyed to stay at his house.
Alison and Clay's house located at around lovely nature!!
His house has solar panel, rain water, it was so good for the nature.
I love this place.
Almost people of the world, they are interested in economy and money.
I think this is the most big problem of the world.
War, pollution's, many kind of problems from economics.
That's why I don't follow that.
Alison and Clay has a beautiful mind.
They are trying to change the world, also me too.
Our power is not enough big yet, but I believe someday our influence spread for the world.
We can make difference, we need to change.
The Earth waiting for our action.
Let's try to action for make the world better place!!
Thank you very much for gave me a beautiful rest, Alison and Clay!!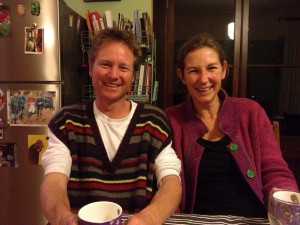 Clay took back me for Moruya town and started again my walk.
Moruya river was very beautiful, I felt excited.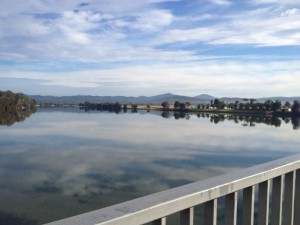 This day was not so many hills, just only one big hill before Batemans Bay.
So little bit easy to walk than before.
I got interview from local paper, but I couldn't read that.
If someone read about that please send for me that images, haha!!
I have arrived in Batemans Bay at around 4PM, and wait for Nicola.
She is friend of Alison and looked after my place to stay this day.
Before went to there house, I met Japanese lady and kids, there were so cute.
Thank you Tomoyo-san for your all of kindness!!
Nicola and Russ provided me a Kangaroo meet hamburgers, it was delicious!!
I took warm shower and good sleep.
25th
I was heading to Burrill Lake, 50km far from here.
Nicola took me for same place where we met yesterday, and started walk again.
This day also not hilly, weather was nice, my body condition was OK, so good for walking.
I spent just 10 hours and have arrived at Burrill Lake.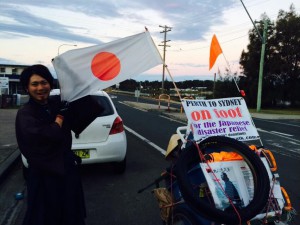 One family looked after me, her name is Liz, friend of Alison.
She is also nice chef, thai style salad, chicken satay, rice and beer.
It was lovely dinner time!!
Her daughter and many pets are also friendly.
I was really enjoyed to stay here!!
Thank you very much Liz and family.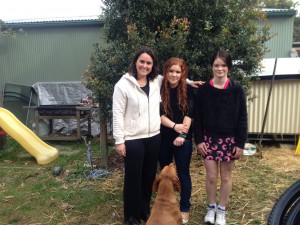 26th
Heading to Conjola, 25km far from here.
This day's weather was brilliant!!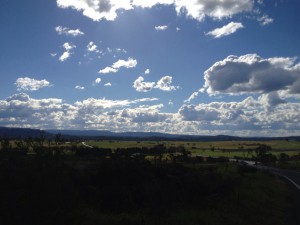 Many people gave me so many kind of help, food, water and donations.
One family made for me hamburger, and one lady brought me so many foods from her restaurant.
Her name is Kirsty, owner of this restaurant.
Every foods her gave me, it was sooooo delicious!!
Thank you very much Kirsty!!
I got rain shower this day afternoon, I was wet and cold.
But I saw a big rainbow in rain time!!
It was beautiful, isn't it!?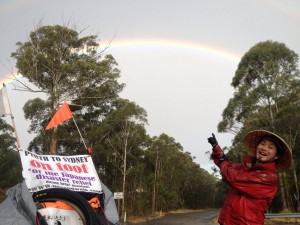 And I met one nice couple, thanks Gui and Zoey!!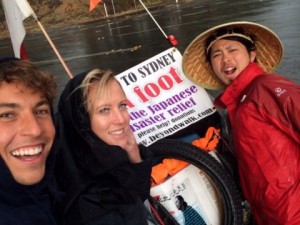 I have arrived at Conjola after finished rain, but unfortunately, here's accommodation was closed.
I didn't know about this but there closed on winter season.
I have no choice to camp out, but it was sooooo cold, very hard for me.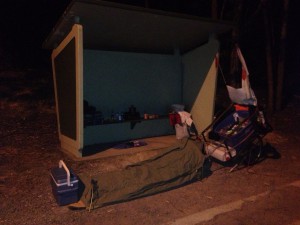 I tried enjoying about this time.
【 Special Thanks 】
Kim Hawkins
Heidi Brennan
Liessel Turnbull
Matt
Barry and Marion
Steven
Bruno Cristallo
Tommy
John
Tomoyo, Sakura, Momoka
Karina
Mark
Anamaree
Liz, Grace, Ruby and Matt
Bernie Richards
Graeme Parsons
Katherine and Sarah whiting
Michelle Vandervoort
Shirley
Marian
Simon
Grant
[ FLOWER WATER SALT ] / Kirsty
Christa and Vashti Hughes
Ross Johnston
Fady Mexzrani
Zoey macqueen
Guilherme danielewicz
Tammy Caulfield
Sue
I exceeded 4,100km, so 200km remains.
Nearly there, nearly there!!
This is my schedule, but just a schedule.
【28,29(Mon,Tue)…Nowra】
Eric and Babs's house
??47km
【30(Wed)…Kiama Downs】
Carol-ann's house
??29km
【31,8/1(Tur,Fri)…Wollongong】
Brett's house
??17km
【8/2(Sat)…Coledale】
Sharon's house
??36km
【8/3(Sun)…Engadine】
Still looking for accommodation around this area,
Engadine, Heathcote or Sutherland
Motel?
??16km
【8/4(Mon)…Sans Souci】
Still looking for accommodation around Sans Souci area
??20km
【8/5(Tue)…Bronte】
Liam's house
??9km
【8/6(Wed)…Opera House】
If you have a friend in Engadine area and Sans Souci area, please help my final section.
Thank you very much for everyone's kindness support and help.
Looking forward to seeing you on the way.
Keep following BEYOND WALK!!
Yuuichi
Acceptance of monetary donations for the Tohoku Earthquake
The donation is to contribute to child education and support in Tohoku region.
1 After I finish my challenge, I will return to Tohoku and give support to them as much as possible, and I will do my best to inform you the details about it.
2 Where the money goes
Your kind donation will be used to rebuild the schools and education support for the children
from the disaster region.
3 The Bank information for Donations
*Bank Name : Commonwealth Bank
*SWIFT Code : CTBAAU2S
*Branch Name : Mount Ommaney Queensland Australia
*Beneficiary's Name : SHOTA IWATA
*Beneficiary's Saving Account Number : 10591452
*Beneficiary's Saving BSB Number : 064173
4 Inquiry
info@beyondwalk.com / Yuuichi Iwata
5 After you have completed your transfer of funds kindly put your name / contact details on the HP(Home Page)
A. The name of the individual who had an transfer the founds
B. Your permission to publish your name / detail on my HP
C. Your message (Please make a short message under 30 words)