Hi everyone!!
Finally I got Tax File Number and started to working in Adelaide.
Today I'm introduce about my jobs, Japanese Restaurant "Matsuri".
http://www.matsuri-sa.com
https://www.facebook.com/pages/Matsuri-Japanese-Restaurant/131841790184244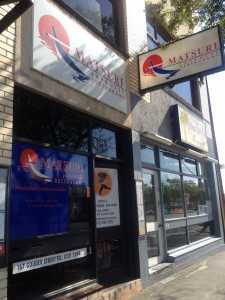 Matsuri is a most famous Japanese Restaurant in Adelaide.
This restaurant opened at 27 years ago.
You can order real Japanese meals, these taste very good.
Now and then, ( not only Japanese ) famous actor, sports player, founder, musician, etc to coming Matsuri.
Also many Japanese customer likes Matsuri too.
Because they remembered Japanese taste when eat Matsuri's meal.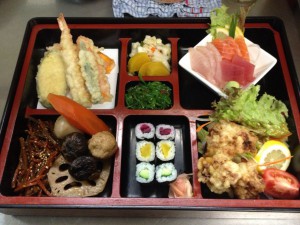 So they goes to Matsuri expressly.
Therefore Matsuri has so many core customers.
I thought very busy everyday!
Matsuri located Gouger St, near by China town.
So easy to access to go Matsuri from city central by ( only 15 min ) walk.
Matsuri has 2 Japanese owner, Yuhi and Joji.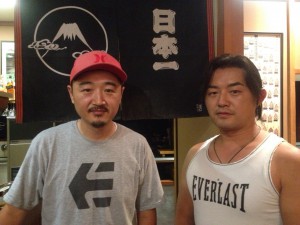 They are great guy.
Yuhi and Joji understands of my financial situation, so they helps me every time after when we met.
I'm too thanks full for Yuhi and Joji.
Yes, I swear to working hard!!
Everyday I'm washing dishes and fling Tempura.
I wanna be a Tempura master 🙂
I'll working Matsuri 3 months to go.
And go back on my way at first week of May, to go next stop Melbourne.
If you want to eat "real" Japanese taste in Adelaide, I thought you have to the only one choice.
…Yes, I suggest you Matsuri is the best thing.
So I'm waiting for your coming and have a enjoy great time at Matsuri!!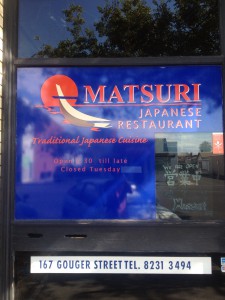 If you want support for Tohoku, please check my donation page.
Thanks for reading.
Have a good day!!