( Bordertown – Serviceton – Kaniva – Nhill – Dimboola )
6th, 7th
I was heading to Serviceton, 26km far from here.
Today I was in a Victoria region it was excited, but felt little bit sad because it was a final day to seen Dave.
Thank you very much Dave!!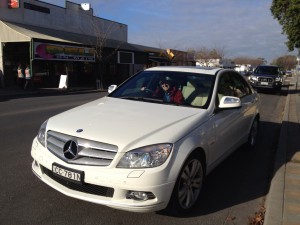 Today I got two interview from Bordertown community paper and net media.
I hope more people knowing about Tohoku situation…
If you like, check it out below link.
[ Bordertown online ]
http://www.borderonline.com.au/archives/1677
Finally I have arrived at Victoria!!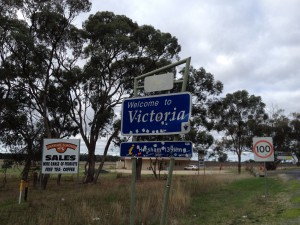 Thank you so much South Australia!!
I got so many memory in SA, I miss there.
I'll come back few years later.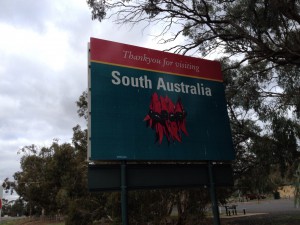 I have arrived at one family's home at Serviceton.
Tanya and Brian looked after my accommodation for two days, so I got good rest in there.
They moved from QLD and bought this area and renovation their house now, it was 100 years ago buildings!!
I was interested in their work and home school.
This photo was taken more than 80 years ago, and they staying these middle buildings now.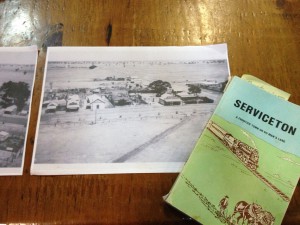 What's a amazing, isn't it!!?
I love them idea and life style, I respect Tanya and Brian.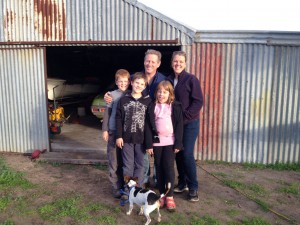 One lady arranged my accommodation at Serviceton, Nhill and Horsham, her name is Helen.
She was very kind because not only accommodation, she arranged radio interview from ABC at Horsham!!
Thank you very much Helen!!
That interview link below, my English is guard to understand for you but I was trying to do my best.
[ ABC radio at Horsham ]
http://blogs.abc.net.au/victoria/2014/06/yuuichis-big-walk.html?site=westernvic&program=westernvictoria_breakfast

8th
I was heading to Kaniva, 27km far from here.
Unfortunately, my sandals got a hole in the bottom, this one was not broken for 2,000km.
Brian fixed my sandals, used rover and glue, that was a big help for me.
Thanks Brian!!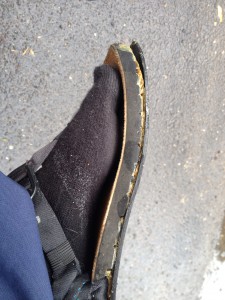 In this section's early morning it was misty, so every day was very cold, but this HWY is pretty flat and enough space to walk.
I have arrived at Kaniva Midway Motel today, their owner Halard & Ana was very kind, they gave me free stay in beautiful room with breakfast.
http://www.kanivamidway.com
Thank you very much!!
I was enjoyed to stay here, I want to come back this amazing Motel.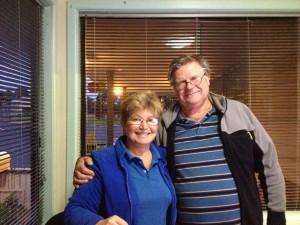 This night I went to night church in Kaniva and I met Tanya's family again.
I was pleased to meet them and their church people donated my charity, thanks a lot!!
9th
I was heading to Nhill, 40km far from here.
Every morning I'm wearing compression wear, Kimono, Hakama, neck warmer, five finger socks and work jacket.
This is keep warm my body temperature but sometimes not enough, this is a Australian winter!!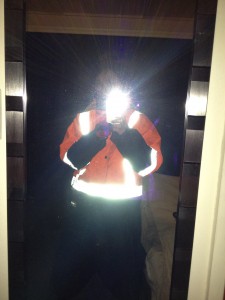 When I was in 15km before Nhill, I met one gentleman his name Rob.
He is a mayor of this area and he was very kind, popular from citizen in Nhill.
He introduced me about how to get into town and arranged my accommodation in Dimboola.
Thanks Rob.
After that I was heading to one lady's house, her name is Wendy, she looked after my accommodation in her house.
It was beautiful bath, dinner and bed.
Thank you so much Wendy, Marj & Darryl.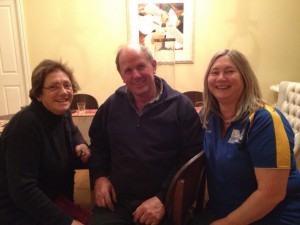 10th
I was heading to Dimboola, 38km far from here.
I got interview last night and two times this day, check under link.
[ Dimboola Courier ]
http://dimboolacourier.com.au/news.php?newsid=2215
[ Horsham Mail Times ]
http://www.mailtimes.com.au/story/2341822/photos-yuuichi-iwata-walks-from-perth-to-sydney/?cs=240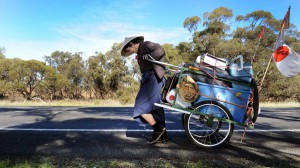 This day my knee's situation was got bad, and that time Halard came to me.
He was heading to his home to taking a holiday, he was very kind because he heading to next town and bought me bandage for my knee!!
He rescued my walk, thank you very much Halard!!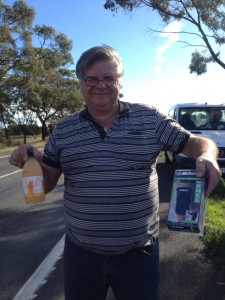 I have arrived at Dimboola Caravan Park, and their owner Russel
also kind he provide me free stay.
Thank you!!
【 Special Thanks 】
Helen Hobbs
Tanya, Jonathan, Jacob, Elizabeth and Brian Dixton
Phillip & Debbie
Gordon & Jef
[ Kaniva Midway Motel ] owner / Ana & Harald
Daryl Ovarall
Jerry Bowden
Bill Taylor
[ Nhill Mayer ] / Rob Gersh
Marj Bywaters, Wendy Robins & Darryl Borgelt
Audrey Hurst
Paul Dent
[ Dimboola Caravan Park ] owner / Russel Barber
Wayne Lovett
Jan Sutton
Many people looked after my walk.
I'm pleased to meet them.
I'll keep going my walk.
Thanks a lot for them.
Looking forward to seeing you on the way.
Keep following BEYOND WALK!!
Yuuichi
Acceptance of monetary donations for the Tohoku Earthquake
The donation is to contribute to child education and support in Tohoku region.
1 After I finish my challenge, I will return to Tohoku and give support to them as much as possible, and I will do my best to inform you the details about it.
2 Where the money goes
Your kind donation will be used to rebuild the schools and education support for the children
from the disaster region.
3 The Bank information for Donations
*Bank Name : Commonwealth Bank
*SWIFT Code : CTBAAU2S
*Branch Name : Mount Ommaney Queensland Australia
*Beneficiary's Name : SHOTA IWATA
*Beneficiary's Saving Account Number : 10591452
*Beneficiary's Saving BSB Number : 064173
4 Inquiry
info@beyondwalk.com / Yuuichi Iwata
5 After you have completed your transfer of funds kindly put your name / contact details on the HP(Home Page)
A. The name of the individual who had an transfer the founds
B. Your permission to publish your name / detail on my HP
C. Your message (Please make a short message under 30 words)