Hi everyone.
Finally, I'll leaving Adelaide tomorrow morning.
Feel very exciting!!
And it was decided tomorrow to receive an Australian big news program, an interview of News7!!
The person living in Adelaide come by all means in front of Matsuri Japanese Restaurant by 9:00 on the morning of tomorrow morning.
I begin the fresh start since before place of my memory "Matsuri".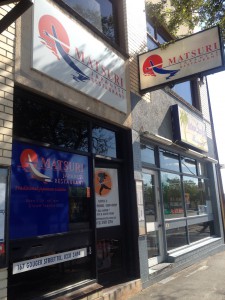 I'm raising donation for victims of Tsunami and children's education support.
Your donation goes to charity.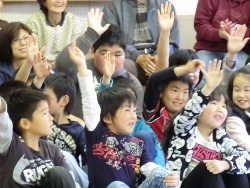 My friend Alastair made me this short video.
This movie is easy to understand what I doing.
If you have a time, watch out this!!
【 Where the money goes 】
I tried to write down about a "Where the money goes".
I want to support 4 organization in Japan, so after go back Japan I'll donate this funds for them.
Please read below details.
*Tohoku Livehouse Daisakusen"
https://www.facebook.com/ez3kiel.band/posts/10152137500332593?stream_ref=10

SPC Peak Performance, a team of sound engineers represented by Akihito Nishikata, started out Tohoku Live House Daisakusen.
They decided to build 3 music venues in Tohoku Sanriku area that were heavily damaged by the tsunami.
"Klub Counter Action Miyako" in Miyako, Iwate prefecture, "Livehouse Freaks" in Ohfunato and "Blue Resistance" in Ishimaki, Miyagi prefecture were built in 2012, about a year and the half after the tsunami.
The purpose is to create "places" to connect people, communities and generations.
Punk Rock music saved my life, so I want to repay music and to help Tohoku by music.
That's why, I want to support this project.
Music saves Tohoku young people.
"Team-K"
http://ip.tosp.co.jp/i.asp?i=volunteerk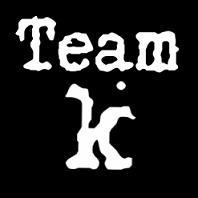 This is a famous volunteer team in Japan.
They gathered some supplies from all over Japan, and delivered for Tohoku victims.
For example, foods, drinks, toys, supplies and so many things.
Not only that they made food at temporary housing, rebuild a park, organized some festivals!!
That team try to cheer up for Tohoku people, so I want to support them active costs.
"Chance for Children"
http://cfc.or.jp

This organization supporting orphaned children's education.
If someone donation for CFC, they deal Voucher for orphaned children, and that Voucher can use only educational purpose.
Ofcourse, children can choice where the voucher goes.
I think this is good support for orphaned children's dreams.
"Michinoku Mirai Kikin"
http://michinoku-mirai.org/s/

Also this organization supporting orphaned children's education, one of University costs and one of specialty school costs.
In Japan, compulsory education is until high school, so usually orphaned decide to start work.
But they still have a dream. They want to studying.
We can support orphaned dreams by "Michinoku Mirai Kikin".
I want to donate for this organization.
Next, I want to write about my route from Adelaide to Melbourne.
( SA )
Adelaide – Balhannah – Callington – Tailem Bend – Ki Ki – Tintinara – Keith – Bordertown –
( VIC )
– Kaniva – Nhill – Dimboola – Horsham – Stawell – Ararat – Beaufort – Ballarat – Ballan – Maddingley – Melbourne
This is my route.
Maybe I'll arrive in Melbourne at around 20th of June.
I'm really glad if you cooperate with my charity.
As well as contribution, I am really glad when I can have the support such as Free Stay or the food drink.
Thank you very much for all the help that you gave me from Perth to Adelaide.
My benefactor Joji-san gave me a lot of warm support.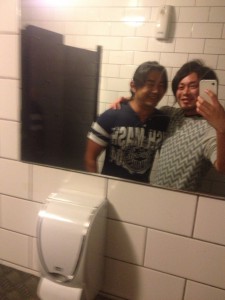 He held Banquet and the farewell party that encouraged me.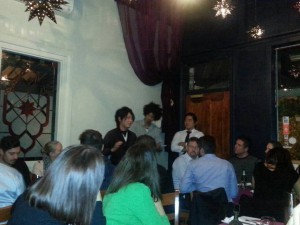 Therefore I can do my best.
Anyway I'll get up at tomorrow early morning , so I'm going to sleep.
Looking forward to seeing you on the way.
Keep follow BEYOND WALK!!!!!!!
Yuuichi
Acceptance of monetary donations for the Tohoku Earthquake
The donation is to contribute to child education and support in Tohoku region.
1 After I finish my challenge, I will return to Tohoku and give support to them as much as possible, and I will do my best to inform you the details about it.
2 Where the money goes
Your kind donation will be used to rebuild the schools and education support for the children
from the disaster region.
3 The Bank information for Donations
*Bank Name : Commonwealth Bank
*SWIFT Code : CTBAAU2S
*Branch Name : Mount Ommaney Queensland Australia
*Beneficiary's Name : SHOTA IWATA
*Beneficiary's Saving Account Number : 10591452
*Beneficiary's Saving BSB Number : 064173
4 Inquiry
info@beyondwalk.com / Yuuichi Iwata
5 After you have completed your transfer of funds kindly put your name / contact details on the HP(Home Page)
A. The name of the individual who had an transfer the founds
B. Your permission to publish your name / detail on my HP
C. Your message (Please make a short message under 30 words)
If you want your name published, please contact info@beyondwalk.com
I will keep in contact and carry out correspondence.