( Port Augusta〜Mambray Creek〜Warnertown〜Redhill〜Snowtown〜Lochiel〜Port Wakefield )
Hi every one!!
9th
This day is little bit late to start, because only 17km from here to next town Lochiel.
After start, hard rain and wind has come.
That's very strong, so not easy to walk.
Lunch time in the rain…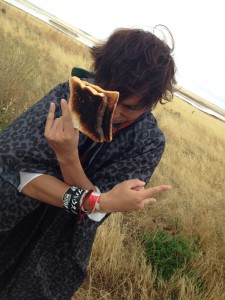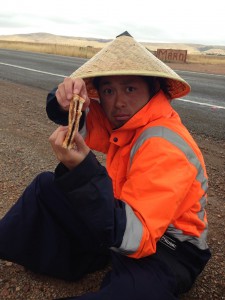 When weapproached at Lochiel, also today, we can't take accommodation.
That motels signboard said " 7 days open ", but door information said " Mon closed".
And web page not said Mon closed.
I think this kind of "different information" is not good than terrible bad.
So we left Lochiel and go for the Port Wakefield.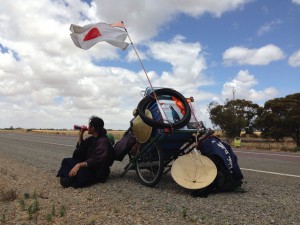 At last, we approached at Port Wakefield before 10PM.
Every accommodation is not vacancy, and closed.
So we can't to stay this night.
But by luck for us, BP roadhouse admit to stay their coffee terrace, so we can stay their all night.
But whole night sitting is too much hard, so my face is broken.
Like this.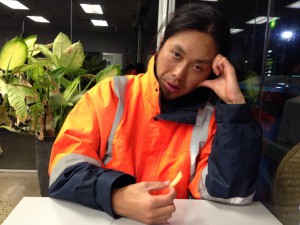 I felt too much tired in this time.
10th
After left at BP, we try to ask some accommodation to stay barely.
And walk threw that town.
That time, one women called us and ask to take our photo.
We talking her about our charity walk, then his husband coming.
By luck for us, that couple give us to stay their home!!
Glenda & Dick is their name, so kind person.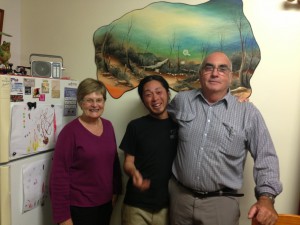 And Glenda contribute our photo to local news paper.
That's too much help full for us.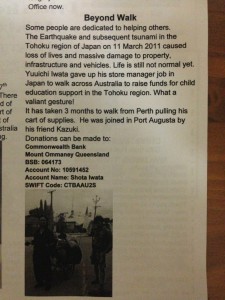 Eventually we taking a long time sleep, more than 10 hours per day.
They are laughing for our sleepy.
11th
We taking a rest this day in their house.
They give us some food, drink, shower, everything.
We had a great relax time.
Thank you so much for Glenda & Dick!!
From here to Adelaide is at least 100km.
I'm go back the city, that's very exciting for me.
Go for the Adelaide, walk carefully.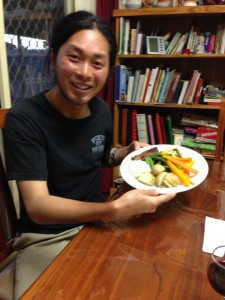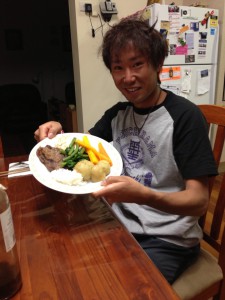 〜Port Wakefield?Glenda & Dick
Everyday I'm thinking about Tohoku region.
This my charity has a 2 purpose.
One is a raise found for help Tsunami victims children education.
One is a cheer up for Tohoku people who to see my challengs.
I want I hope to I can tell about that for Tohoku people.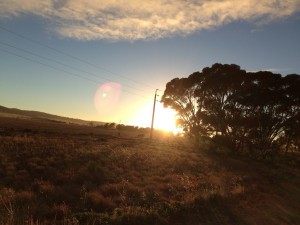 But I don't know that is spread them or not.
So sometime I feel afraid about that.
But I still keep going my walk.
I have afraid but I still going my walk.
If someone move your heart to see my charity, please give me some advice what is more better I 'll doing in the future.
I'm looking forward to your advice and kind support.
Thanks for every time to read my blog.
When you see me on the road, please call out to me.
I hope to see you in near the future.
If you want support for Tohoku, please check my donation page.
Thanx for reading.
Have a good day!!