Hi everyone and Happy New Year!!
I'm too glad to meet you last year.
I wish you all the best for 2014 and thanks follow my charity walk.
I'm currently in Adelaide, looking for a temporally job.
Because I had a monetary problem of one sponsor and lost my activity costs.
But I can found a job.
So I'm waiting to come Tax Number for a while.
When the number coming, I'll start to work.
I am sorry to tell you that I am unable to continue BEYOND WALK at the moment.
Hopefully I'll solve this monetary problem, so that I can resume BEYOND WALK again and head to Melbourne.
Please be patient with me.
In additional, I'm still looking for sponsor ship of Australia and Japan.
If you know how to get sponsor ship, please teach me!!
That's great help for me.
Now that I will be staying in one place, I would like to work with local media and promote my journey and raise the awareness towards the disaster region in Tohoku, Japan.
Thanks for all your kindness.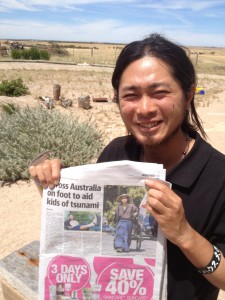 Anyway, have a great time in this year!!
Best Wishes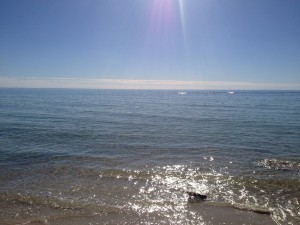 Yuuichi Iwata