( Adelaide – Summertown – Balhannah )
Hi everyone.
I was start again my walk at 24th in front of Matsuri Japanese Restaurant and heading to Sydney.
24th
This day I was received an Australian big news program interview of News7!!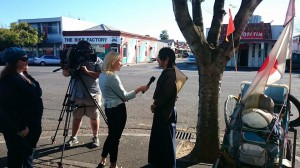 I was very nervous at this interview!!
But it was thanks in having had this opportunity.
Thank you for giving me a chance, News7, Ali and Garth!!
They are also my benefactor.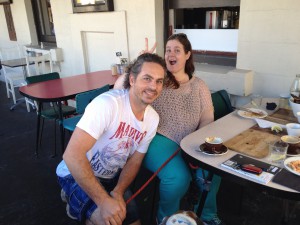 After left Adelaide city, I met Yuhi-san.
He is a Matsuri owner, and I couldn't got a chance to meet him before leaving Adelaide, so I was very happy to met him and his family.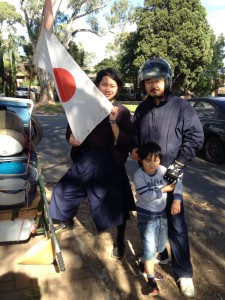 Thank you & see you again Yuhi-san!!
When I was approaching at Green hills, I noticed about this hills is quite hard.
There hills slant is hard, way is a long, road has a small slope, so that I was very hard.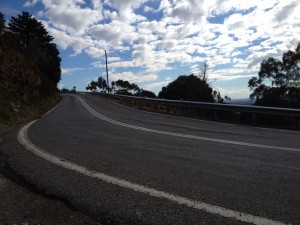 But there scenery was very beautiful.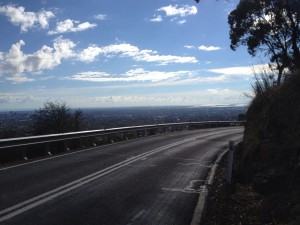 It is a pride to have come from town over there to here.
Today I was taking 27km.
When I was 2km before at Summertown, two guys came to me.
His name is Andrew and Sam.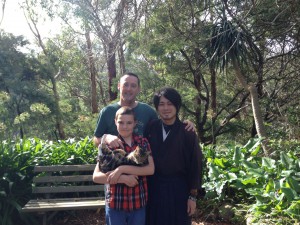 They invited me to them house, because that time is around 4PM.
It was not good for more walking, So I stayed his house this night.
His family was lovely.
I spend a beautiful time with them.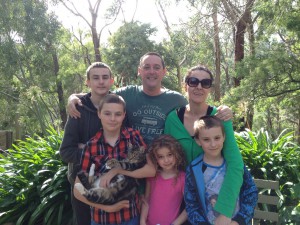 Thank you very much Andrew &Deryn!!
25th
This day I was started little bit late, and heading to Balhannah.
From here to Balhannah also has so much hills.
This section was quite hard!!
But today, many people would stopped in front of me, and said me " You are the man!! ".
Last night Chanel 7 showed my news, so many people watched about that.
People gave me a donation, food, drink, etc.
That was a great help for me!!
Thank you very much Ali-san and everyone!!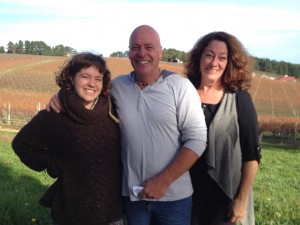 I have arrived at Balhannah in 5PM, and looking for accommodation.
At that time one guy called out to me.
His name is John.
He living in Balhannah and gave me a free stay at his caravan!!
This is lovely!!
His wife Yvonne was also very kind, his dock Archie was very clever and lovely.
( Archie doesn't bark!! What's a clever boy!! )
I enjoyed staying with his family and caravan.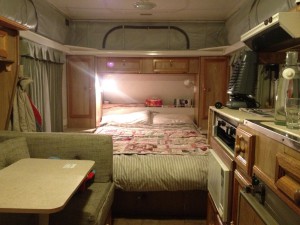 And thank you very much Ali and Garth!!
They came to see me for Balhannah.
I'm pleased meet them.
This day I took 15km.
26th
When I was got up, I felt my body had a tired, because of hill crime was very tough, so I decided to take a rest today.
John allow me to stay one more day.
I was taking a good rest.
【 Special Thanks 】
Ali & Garth
Jenny
Chris Taylor & Leanne
Tom Goodman & Dion Shaw
Peter Knight
Ray Bev & Erin Pote
Estelle
Amanda & Tim Souter
Noel West
[ STANDISH CYCLES ] / Stephen
[ Bike Society ] / Craig Cotter
Deryn, Luke, Sam, Ben, Jess and Andrew Norris
Yvonne, Archie and John Cain
Don Norsworthy
I'll heading to Callington tomorrow.
Looking forward to seeing you on the way.
Keep following BEYOND WALK!!
Yuuichi
Acceptance of monetary donations for the Tohoku Earthquake
The donation is to contribute to child education and support in Tohoku region.
1 After I finish my challenge, I will return to Tohoku and give support to them as much as possible, and I will do my best to inform you the details about it.
2 Where the money goes
Your kind donation will be used to rebuild the schools and education support for the children
from the disaster region.
3 The Bank information for Donations
*Bank Name : Commonwealth Bank
*SWIFT Code : CTBAAU2S
*Branch Name : Mount Ommaney Queensland Australia
*Beneficiary's Name : SHOTA IWATA
*Beneficiary's Saving Account Number : 10591452
*Beneficiary's Saving BSB Number : 064173
4 Inquiry
info@beyondwalk.com / Yuuichi Iwata
5 After you have completed your transfer of funds kindly put your name / contact details on the HP(Home Page)
A. The name of the individual who had an transfer the founds
B. Your permission to publish your name / detail on my HP
C. Your message (Please make a short message under 30 words)
If you want your name published, please contact info@beyondwalk.com
I will keep in contact and carry out correspondence.