( Coolgardie〜Widgiemooltha )
14th, I'm taking a walk to Great Eastern Highway route 94 to the Norseman.
This day going for the south route.
I'll taking a 200km for 5days.
That's is a little bit hard but good for training before Nullarbor desert.
Coolgardie to Widgiemooltha is few traffic before the road.
So I can easy to walk.
( But this road has little bit hills. )
I took a 45km and camp out at roadside on 14th.
But that's erea is not safety.
Because there has scorpion and dangerous insect.
First time I can't find and also can't moving another erae.
That time is after dark time.
Hereafter I'll more careful about the point of campout.
15th, I woke up and feel tired.
Everyday I spent so long time to walk than sleep.
I think that is not good so I'll try to take good balance about walk and sleep.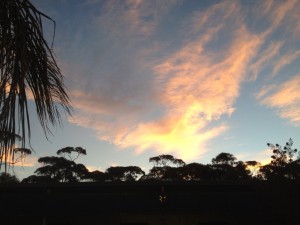 This day I want to take a good rest.
Therefore I'm taking a budget room of Widgiemooltha roadhouse.
Eat, drink many water and sleep is I need.
That's way tomorrow I can good walk.
Definitely 50km per day.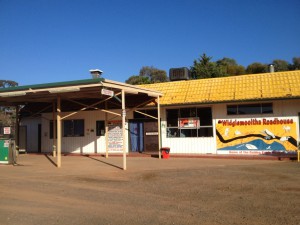 【Special thanx】
~Widgiemooltha?Paul
At last, day after tomorrow I'll approaching at Norseman.
My heart fluttered with excitement.
When you see me on the road, please call out to me:-)
I hope to see you in near the future.
If you want support for Tohoku, please check my donation page.
Thanx for reading.
Have a good day!!