Hi everyone!!
11th
This morning is great weather, no rain no wind, so I can going.
But still my foot damaged.
That's why my way is not easy way.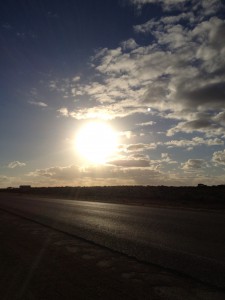 Also today, many people some kind of help for me.
One couple Haruna & Eric gives me a cup of tea, cycling team and some guys gives me a donation, so I had bad pain but I feel going better.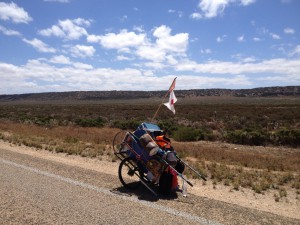 Anyway I can taking 58km this day.
I choose camp out before 10km from Eucla.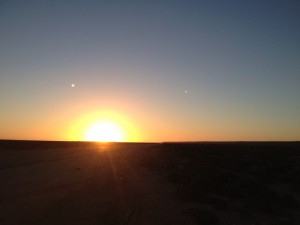 12th
Starting early morning, because I'm afraid about a hill, that's name "Eucla Pass".
Woo…Not easy to going up!! This hill is too much hard!!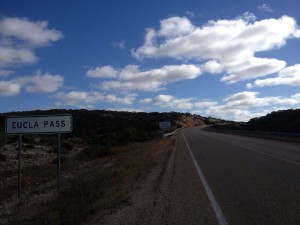 When approaching at half hill, I saw one car stoping on the top, 2 people get off the car and go down the hill.
These 2 woman from Italy, they gives me a coffee and One lady Gabi carrying my cart to the top!!
She understand what happened for my foot, so she gives me a help.
So much thanks full for me.
Moreover they gives me a bread, medicine, and fixed my foot.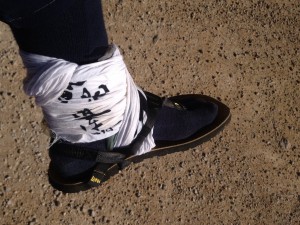 Thank you so much Gabi and Augu!!
At last I'm approaching at Eucla Roadhouse.
When I stop the information, 2 police officer coming.
They understand what my foot problem so take me a clinic in Eucla.
There doctor is also kind, gives me a sports-tape, painkiller pills and donation.
So I can walk more easily to heading the Border Village.
Thank you so much!!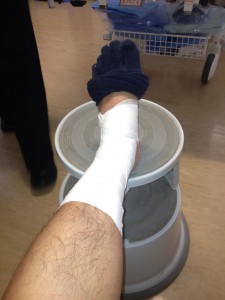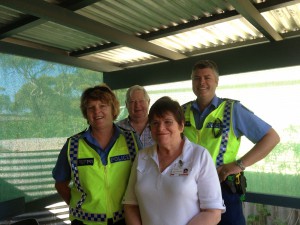 At the Eucla roadhouse owner Rasa gives me a some food and drink, many people stop there gives me some kind of foods and donation.
Anytime I'm so much thanks full about them help and kindnedd.
I have full of thanks.
Finally I can approaching at Border Village roadhouse.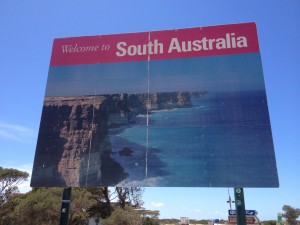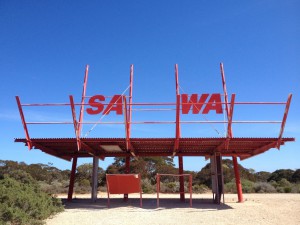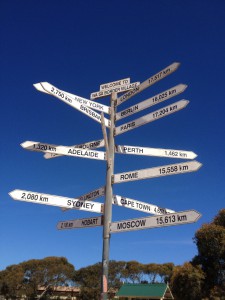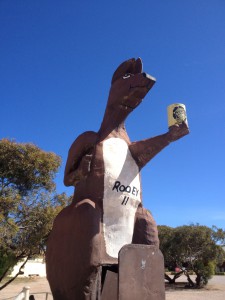 Young staff is kind, they treat me a dinner and drink.
I'm very happy.
Thanks Chanelle and Anthony!!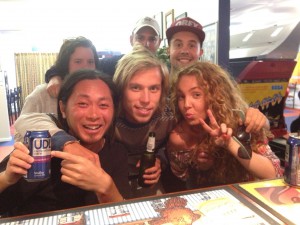 〜Eucla & Border Village?Christine & Cate Johnson, Haruna Yabe & Eric, Garth, Black dock cycling Team, Gabi Mascheroni & Augusta Cottarelli, Tracey Keown & Ben Jeffes ( Eucla Police ), Wendy & Ardan ( Eucla Hospis ), Rasa ( Eucla Roadhouse ), Alex Polsky, Chanelle & Anthony
But I'm little bit afraid about a disaster of Philippine.
They want to many kind of help, but I can't do that.
So I'll pray for Philippine.
I hope to going better about recovery everything.
When you see me on the road, please call out to me
I hope to see you in near the future.
If you want support for Tohoku, please check my donation page.
Thanx for reading.
Have a good day!!