Hi everyone!!
8th
I'm starting at 6 am.
This day is good weather and not strong wind.
I can easy to walk.
One Russian guy Greg give me a pizza!
That's was very good!!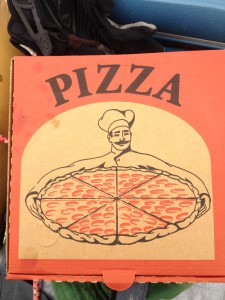 Today I'm meeting one French guy, his name is Patrick, ultra runner.
He is running across Australia only 43days, 100km per day!!
I can't believe it, but he is running now.
[ Trans-Australia 3,814km en 43 jours Maxi ]
The world is big.
Many people do some kind of great things, just only we don't know.
I'm faced with a impressed thing everyday.
Today I can walk 65km.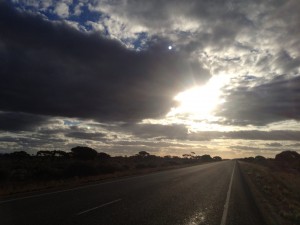 For my happiness, I meet one guy Karl again on the way, we met bofore.
He gives me bar and water, and he speaks little bit japanese.
I'm thanks full about him kindness.
See you again on the way Karl!!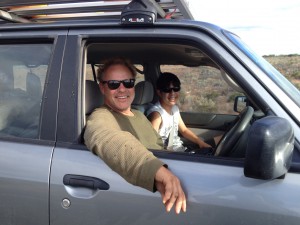 9th
Today I had a bad ache of my foot.
My left side ankle is swelling.
Maybe I'm taking hard walk everyday, so injured.
" Geordie " and his support Jason helped me, massage and medicine.
They help made me approaching at Mundrabilla for 50km.
I don't want to think I can't meet them.
Thank you so much Mark and Jason!!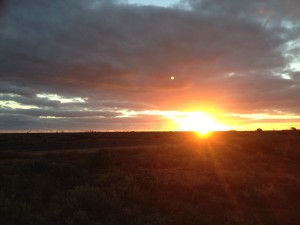 Tomorrow, I'll taking a rest day.
I need Icying and more massage for recover on my left foot.
〜Mundrabilla?Greg, Bob, Catherine, Ron & Carolyn, Bob & Glenda, Brett Smith, Jim, Patrick Support Member, Christine & Cate Johnson
Next Monday and Tuesday, I'll going for the Border Village.
Thats time I'll into the South Australia.
I hope my foot recover tomorrow.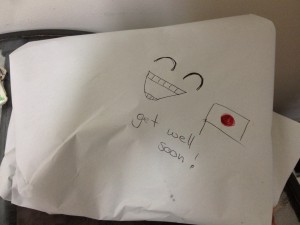 When you see me on the road, please call out to me
I hope to see you in near the future.
If you want support for Tohoku, please check my donation page.
Thanx for reading.
Have a good day!!