( Ararat – Beaufoot – Ballarat – Ballan – Melton )
15th
I was heading to Beaufort, 46km far from here.
I have enjoyed stay at Golden Gate Lodge, so I was recovered.
Thanks everyone!!
Today I got another problem on my right uncle…it was painful but Keep going my walk.
Before Beaufort, one hill crime was little bit hard for me but I have arrived at there before 4PM.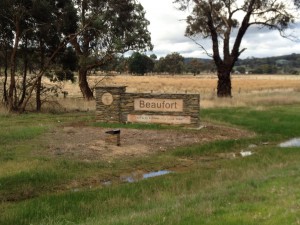 I was taking cheap accommodation in there, and sleep early night.
16th
Heading to Ballarat, 47km far.
I was taking back road 20km before Ballarat, because I can't walk on free way.
This back road was calm, quiet and not much traffic, so easy to walk for me.
I met Laurie on the way, he is a owner of Golden Gate Lodge, because of he looked after me.
He was very kind, thanks Laurie!!
When I have arrived at Ballarat, I was staying one lady's house in Ballarat today, her name is Suzanne.
She was also kind, she looked after me everything.
I was enjoyed taking a bath, dinner and rest.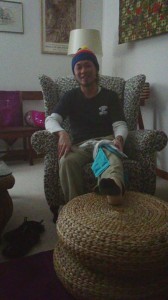 Thank you very much, Suzanne and have a good trip!!
17th
Heading to Ballan, 37km far.
This day had many hill crime, that was soooo hard!!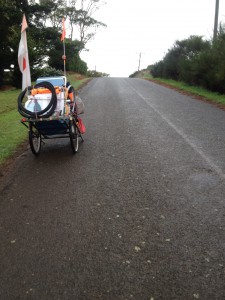 I bought uncle support yesterday, that was good.
If I didn't buy that I can't keep going my walk today.
Thanks for Suzanne help.
Rainy stopped at afternoon and I was walking on country road.
Seems beautiful, isn't it!?
Today I got phone call from Joji-san, Adelaide.
That was encourage for me, thank you very much Joji-san!!
When I have arrived Ballan, I couldn't found accommodation in there, because this town's accommodation was closed.
That was big problem.
But then, Commercial Hotel owner Joc & Jill helped me, they provide me free stay!!
( and glass of beer!! )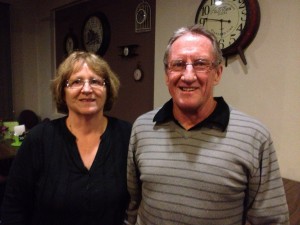 That was big help, they rescued me today, and also Joc gave me a donation for Tohoku.
I was very happy to taking a sleep inside…
Thank you so much!!
18th
I was heading to Melton, there is a final town before Melbourne, 37km far.
Today's hill crime and down hill was hit my foot, that was pretty hard to walk.
I had always painful….
Look this, what's a hard!!
I found a Melbourne buildings in the hill, that time I felt excited.
When I was in 5km before Melton, I met on guy, his name Sak.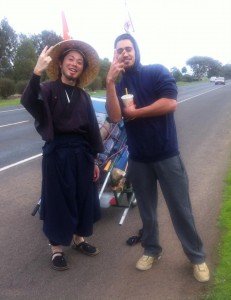 We met on the way, and talked together, it was excited.
After that, he go back his house, but he returned and came to me, paid my accommodation fee instead of me and bought many food stuff for me!!
What's a great guy!!
I'm pleased meet him and his family.
We can catch up inMelbourne soon, so I'm looking forward to seeing him again.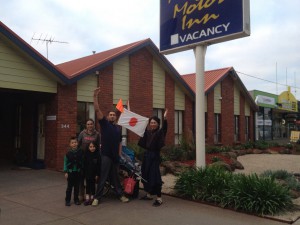 This motel manager Victor also kind, he discount my fee.
Thank you very much guys!!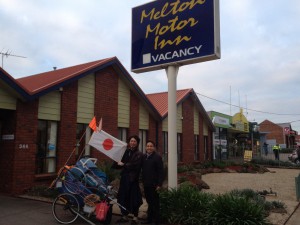 【 Special Thanks 】
Michael
Pete Donahue
Liam White
Joe Patton & Marty
[ Commercial Hotel Ballan ] / Joc & Jill O'Connor
Sakiusa Balekiwai, Amanda J Vella & family
[ Melton Motor Inn ] / Victor
So many people would help for me, so every day I'm thinking about for them.
Thank you and thank you very much.
I'll keep going.
Finally, I'll approaching at Melbourne tomorrow!!
Looking forward to seeing you on the way.
Keep following BEYOND WALK!!
Yuuichi
Acceptance of monetary donations for the Tohoku Earthquake
The donation is to contribute to child education and support in Tohoku region.
1 After I finish my challenge, I will return to Tohoku and give support to them as much as possible, and I will do my best to inform you the details about it.
2 Where the money goes
Your kind donation will be used to rebuild the schools and education support for the children
from the disaster region.
3 The Bank information for Donations
*Bank Name : Commonwealth Bank
*SWIFT Code : CTBAAU2S
*Branch Name : Mount Ommaney Queensland Australia
*Beneficiary's Name : SHOTA IWATA
*Beneficiary's Saving Account Number : 10591452
*Beneficiary's Saving BSB Number : 064173
4 Inquiry
info@beyondwalk.com / Yuuichi Iwata
5 After you have completed your transfer of funds kindly put your name / contact details on the HP(Home Page)
A. The name of the individual who had an transfer the founds
B. Your permission to publish your name / detail on my HP
C. Your message (Please make a short message under 30 words)